Welcome to Bud to Blossom
Hello! My name is Sierra Brooks, owner/founder of Bud to Blossom. I am a CAPPA Certified Postpartum Doula (CPD), Gentle Sleep Coach, and Certified Lactation Counselor (CLC). Bud to Blossom started out as my solo business, but over the past several years it has blossomed into a team of the VERY BEST postpartum doulas in Salt Lake City, Utah (with more services to come). As of 2021 we are officially an agency! In the coming year we will continue to expand offering birth doula support, baby feeding support, photography and more! Keep an eye out for a brand new website - coming soon! In light of the global pandemic, we have developed policies and procedures to keep our clients and our families as safe as possible. In addition we now offer Virtual Support. Please contact us if you are interested in learning more about our Virtual Support service (sleep coaching, baby feeding support and postpartum doula support included) or our COVID procedures. Bud to Blossom was created out of my love of helping make life easier for families with new babies. The wide range of perinatal services we offer will have you feeling supported, confident, and prepared on your parenting journey.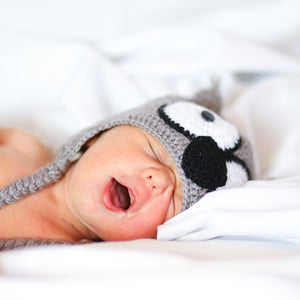 Sleep consulting
Is your baby having trouble going to sleep at night, taking naps or staying asleep? Does your baby have his days and nights confused? Does your baby have long periods of crying? Are you struggling from lack of sleep? 
Find out how we can help!
Find out what parents are saying about Bud to Blossom. Read Reviews
"EVERYONE NEEDS A POSTPARTUM DOULA! And you would be lucky to have Sierra!" ~ Katie J.
"Sierra was always calm and supportive and I am so glad to have had her as part of my birthing experience." ~ Shannon G.

"Having Sierra has felt like a guiding star and grounding energy. She is a gift to my family." ~ Emilie W.