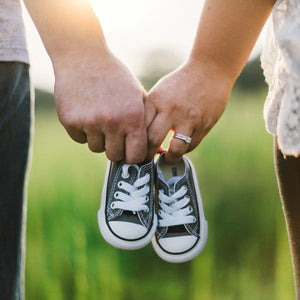 June 12 & 13, 2020 ~ Provo, UT / Class Deposit
CAPPA Postpartum Doula Training
June 12th & 13th, 2020
289 W. 500 N., Provo, UT 84601
8:30am - 5:30pm both days 
Secure your spot with your registration and deposit. Seats are limitied and once we have the number of students, registration closes. 

Deposit (required to register) - $225.00
Full Payment - $450.00
Last Minute (after June 5, 2020) - $475.00
**Payment due in full by 6/5/20 to secure your spot & materials**
Do you love babies and want to make life easier on new parents?
Are you ready to become a professional in postpartum support? Take the first step towards becoming a Certified Postpartum Doula with CAPPA (Childbrith and Postpartum Professional Association - internationally accredited). This eighteen hour workshop meets the first requirement of your CPD (Certified Postpartum Doula) program and prepares you to work through the steps for certification. This course is designed to provide a foundational skill base, knowledge, and perspectives on professional postpartum support, for perinatal professionals, as well as providing training for those seeking certification as Certified Postpartum Doulas with CAPPA.You will walk away from this 2 day in-person workshop ready to start working with postpartum families and begin your journey as a postpartum professional.

Offering 18 CAPPA Contact Hours. 
Nursing contact hours potentially available on request. 

This CAPPA Postpartum Doula Training Workshop includes the CAPPA postpartum doula manual, digital handouts, covers the following topics (and more):

CAPPA certification and Policies
Practical application of Scope of Practice, ethics, and integrity
Listening and Communication Skills
The Postpartum Doula as Educator
Emotional and Physical Support of the Postpartum Mom
Postpartum Mood & Anxiety Disorders (PMAD)
Baby Care Techniques
Calming and Soothing Techniques
SIDS and Safe Sleep

How Postpartum Doulas Help Families Maximize Sleep
Infant Feeding-Choices and Support
The New Baby and the Family
Home Organization
Skills for Special Circumstances
Grief/Loss Support
Business Development, Marketing, and Networking to Create a Successful Career
And Much More!